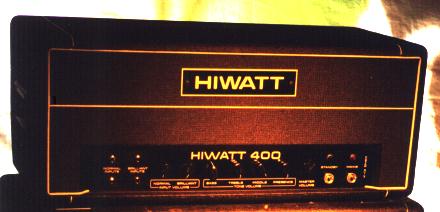 HIWATT DR405 - THERE IS NO SUBSTITUTE!
The DR405 is probably the most sought after HIWATT head for two very good reasons.The DR405 has the distinction of being the rarest of all HIWATT AP amplifiers manufactured by Hylight Electronics(less than 100 units were manufactured).
The DR405 is also considered by many Vintage amp enthusiasts to be THE ULTIMATE all-valve Bass amplifier due to its enormous power output (over 400 watts R.M.S. into 4 ohms!), and its superior tonal and sonic capabilities.